A NEW BOOK BY DR RON & NANCY KELLER!
When God brings a new relationship into our lives after divorce, we feel hopeful. It's easy to assume that this second chance at happiness is a gift we can simply accept with gratitude, but not so fast! Having been married does not mean that we know how to be remarried, and having been a parent does not mean that we know how to stepparent.
In Marrying Again, Ron and Nancy Keller share knowledge, wisdom, and skills learned from decades of professional and personal experience with remarriage and blended families. Learn how to
develop realistic expectations,
overcome common feelings and challenges,
promote unity and healthy communication,
navigate tricky subjects, such as financial and legal matters, and
nurture your relationship with the Lord.
Whether you're newly divorced, dating, or already remarried, this book will encourage you on your journey, reminding you that God walks alongside you every step of the way.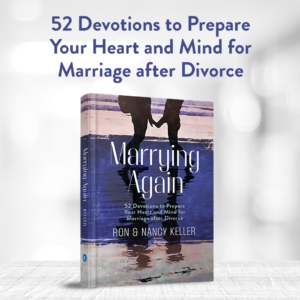 DISCOVER YOUR COURSE FOR LIFE, ONE STEP AT A TIME
Discover Your Course For Life is your guide to a profound and fulfilling lifestyle, using time-tested steps and focused scriptural texts. You will get to know yourself at your core and grow to love who you are. You will also find motivation to take steps to meet your dreams and embrace a daily lifestyle that keeps you moving forward in your course for life. Read more...